Thank you KCPD
Our thoughts and prayers are with you and your families.
July 18, 2020
The Police Foundation of Kansas City denounces the despicable actions taken by vandals at Kansas City Missouri Police Headquarters the evening of July 17. Further, the Foundation calls upon City and County government leaders to recognize the need to enforce our laws. Our Kansas City community is better than this.
At a time when a KCPD officer is fighting for his life in a Kansas City hospital after being shot protecting the citizens of our City, to deface a City monument that honors officers who have given their lives for our protection is reprehensible.
The Police Foundation of Kansas City was formed by citizens to reduce crime in Kansas City, Missouri. The Foundation has provided major support for body-worn cameras, Department social workers, enhanced technology and for many other public-safety programs.
Police Foundation of Kansas City
A Foundation for a Safer Community!
MISSION STATEMENT
The Police Foundation of Kansas City, is a 501 (c) (3) corporation formed by citizens focused on reducing crime and to making the community safe for all concerned. The Foundation does so by generating funds and other support for the Kansas City, Missouri, Police Department to enhance public safety and law enforcement programs that are beyond the level of support of other funding.
Police Foundation of Kansas City – How We Help Video
Listen as Kansas City Police Officers explain how the work done by The Police Foundation of Kansas City helps keep us all safer.
From our Chief of Police
The Police Foundation is an incredibly valuable asset to the Kansas City Missouri Police department and to all of Kansas City. With their support, we're able to train and equip our officers in a way that allows them to more efficiently and effectively carry out their duties. Over the last several years, the Police Foundation has provided millions of dollars in equipment, technology, and training to our department, which is well beyond the level of support of other funding. We have been able to use those things strategically to prevent and solve violent crimes. The Foundation's work and contributions to our department make Kansas City a safer place for all of us, and we are grateful for their partnership.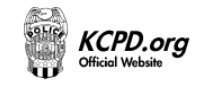 VISION STATEMENT
To make Kansas City one of the
safest cities in America.